Despite the current engine limitations, some fans are already planning for the future and making mods for OpenXcom in our forums, which I'm sure most of you don't check (shame on you :P) so I'd like to highlight some stuff here:
– New Terror Mission Map Blocks
Sick of the same old terror site? Want some variety in your life? Well Luke83 brings us  a pack of brand new map pieces to spice up your terror sites. They'll even be playable in v0.4!
Remember all those times you happily blasted civilians out of your way? What if they actually fought back? Luke83 poses a dangerous dilemma for X-Com players everywhere.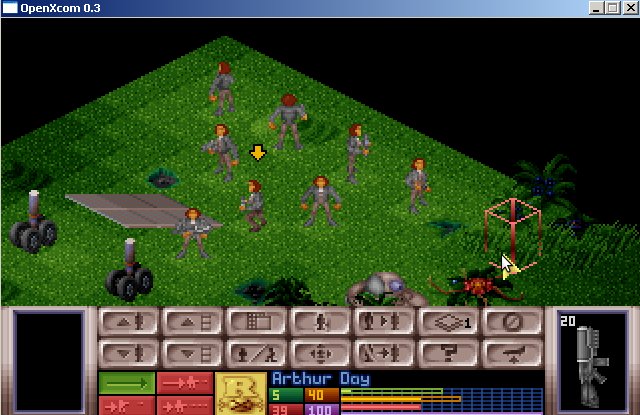 What if you could see aliens' inventory? It… probably wouldn't be that interesting, but regardless, luke83 has whipped up some inventory graphics just in case.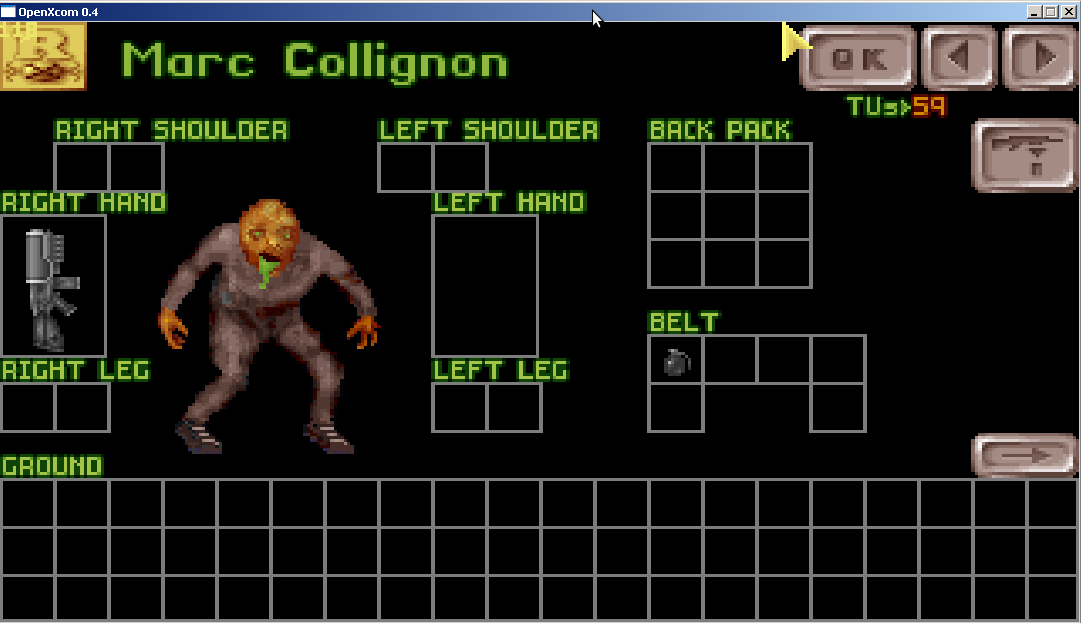 Not enough weapons for you? Here are some interesting variations made by Chiko.
Have HWPs gotten too cold and lifeless for you? Do you wish you could make them more personal, change their weapon slots, maybe give them legs? Well Chiko has got you covered.
Note that most of these are just concepts, but they do give us ideas on what to add in the future. What about you, got some interesting ideas? Have you made custom maps, sprites or other mods for X-Com and would like to see them carried over to OpenXcom? We'd love to see what you got and support any fellow modding communities out there, so spread the word and show us what you got. 🙂