It's been a busy time. Taking care of exams, fixing bugs, adding features, etc. A lot is going on with the code, as you might've noticed if you've been to the forums, but sadly it rarely translates to anything visible, so here's a run-down:
– Did some work on fleshing out crafts. Now you can view their info and equip them a bit: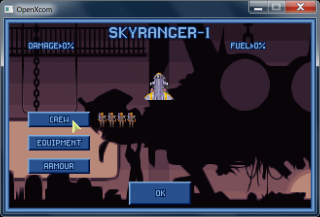 You can also see the highlighting works now.
– Looking into implementing sound effects, they make the game more lively, and they're one of the more advanced game formats I need to look into eventually.
– After months of hard work, you can finally click on things on the globe! A triumph for us all. 😛 Thanks for the contributors who helped out.
One of the implications is that you can now place and name your starting base: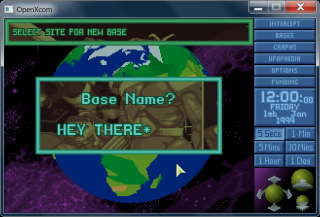 Soon you'll be able to actually do things on the globe, build extra bases and so on.